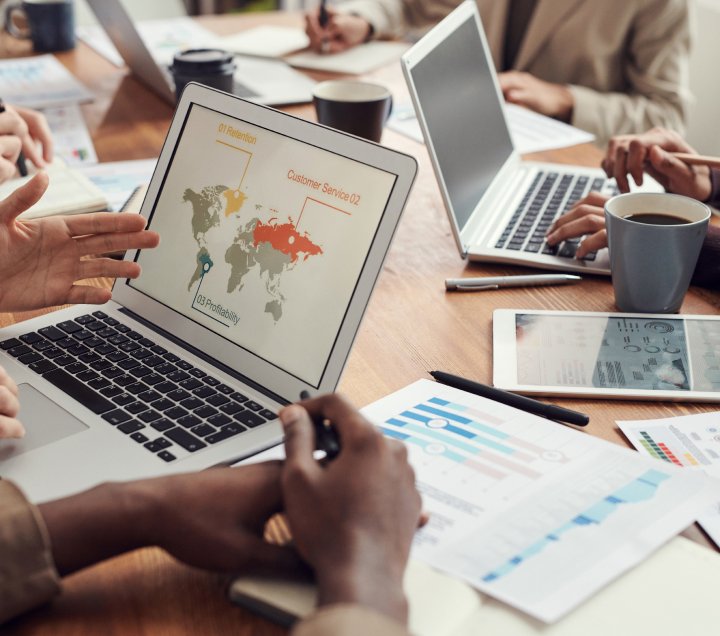 Work With Us!
Plant Based News is the leading mission-led impact media platform focused on elevating the plant-based diet and its benefit to human health, the planet, and animals.
Plant Based News values our team. We offer a range of benefits, competitive wages, and more.
If you are interested in one of our roles please send us your CV and cover letter to [email protected]
job perk
s
Office in central London
Face-to-face time when necessary
Laptop
For full-time staff
Flexible working
Work remotely from anywhere in the world
Bike to work
For full-time staff
Want to join the team?
View our job openings below.
Social Media Assistant / Content Curator (Internship)
ACTIVE ROLE
Plant Based News is looking for a social media content curator to assist the social team in content curation and production, and day to day tasks.
Job Title: Social Media/Content Curator Assistant
Job Level: Mid-level
Job Type: 3-6 month internship, possibility of extending to a contracted part-time role.
Hours: 10-20 hours per week
Key Responsibilities:
Assist social teams with content curation
Support theme development & planning for social channels
Working alongside social team to develop content calendar
Sourcing content and working with influencers and content creators
Associated Creative Director
ACTIVE ROLE
Key Responsibilities:
Lead discovery processes with clients, define requirements and customer experience strategies to address customers unmet needs and deliver meaningful growth for clients
Oversee the research, journey map, blueprinting, storyboarding, and testing of campaigns that lead to enhanced customer/user satisfaction and improved brand reputation on our platform or off our platform using traditional or digital media.
Able to operate collaboratively and effectively across the entire company
Able to speak the language of Brand, Technology & Business and can make the case, persuade and sell in brave concepts.
Not fearful of getting your hands dirty, able to craft product concepts, sitemaps, service blueprints and experience journeys. (especially in the early stages of the role as we realise the expected growth)
Have a critical understanding of digital products, services and media and can reference these without needing extensive research
Are empathetic to a fault – you respect others feelings and their time, enabling you to understand and strategise for the end-users emotional and rational needs
Are pragmatic and confident in your own skin free from the pitfalls of jargon, hyperbole, and arrogance!
Committed to the highest standard of craft in the execution of work digital design, manipulation of technology to serve the idea.
Elevate the visual craft and aesthetic across the board. Offline and online
Contribute to holistic thinking around strategy and creative points of view on a brand experience, including how a business acts, how a brand looks, or how a vision comes to life through a customer's entire experience.
Inspire clients with innovative creative thinking, grounded in business strategy
building an environment for the creative team to work in and overseeing their ideas and projects
taking responsibility for the creative philosophy and the standard of output across the Plant Based News platform as a media company
overseeing several projects from start to finish, keeping to deadlines, and signing off on these projects before they are presented
liaising with clients (along with the account manager and to keep them informed and to highlight any issues
understanding the commercial aspects of the internal agency aspect for our platform
You must have a depth understanding of social media platforms, content creation, and how each platform displays and
Stay up to date on all the latest design and digital marketing trends and social media fads is important, with a desire to research marketing trends and strategies and the technologies used in advertising practices.
Competitors analysis – keeping up to date with the media landscape at all times.
Direct experience creating visually engaging social content and campaigns
Highly Desirable Experience within a media company or media platform is a huge advantage
Highly proficient in leading design software especially with Adobe Creative Suite applications
Experience developing detailed and visually appealing case studies
Your Attributes
Excellent communication skills, and the ability to clearly present design rationale and decisions
Understanding of human-centred design methodologies and the ability to recommend different project approaches
Rigorous attention to detail and the application of design best practice and principles of design Psychology
Ideal but not essential a relevant qualification in Design, Psychology, HCI, Cognitive Science or Product/Industrial design, or equivalent industry experience would be advantageous
The ability to manage your own workload and deliver work to an impressive standard and within project timelines.
Influencer marketing manager
ACTIVE ROLE
Key Responsibilities:
Develop and execute influencer marketing strategies and creative campaigns
Identify and build relationships with prominent influencers and thought leaders in the vegan niche
Attend relevant events for networking and business purposes
Develop content ideas and write and curate content
Research relevant industry experts, competitors, target audience and users
Brainstorm new, creative approaches to influencer campaigns
Keep abreast of emerging trends, technologies and influencers
Liaising with the marketing team to create and coordinate marketing strategies that work across different channels
3+ years experience in digital marketing / monetisation required
C-Suite (CEO, CFO & CRO)
ACTIVE ROLE
As Plant Based News grows, we are interested in hearing from individuals with c-suite level experience. We have huge plans and need strong leadership. Could this be you?
Plant Based News is proud to be an Equal Employment Opportunity employer. We do not discriminate based upon race, religion, color, national origin, gender (including pregnancy, childbirth, or related medical conditions), sexual orientation, gender identity, gender expression, age, status as a protected veteran, status as an individual with a disability, or other applicable legally protected characteristics.
Podcasts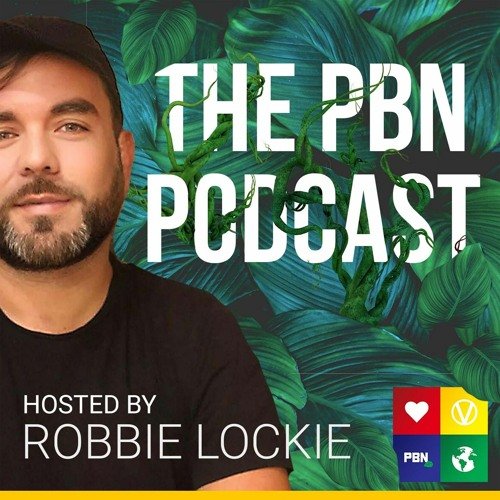 The Plant Based News Podcast
Hosted by Robbie Lockie, Plant Based News delivers pioneering vegan news and ethical views weekly.